Free Shipping on Orders $35 or More. No Coupon Code Needed!
We're sorry, this product has been discontinued. We recommend trying this similar product:
Details
This chile originates in Mexico and is similar in appearance to an ancho, but its flavor is sweeter and has smoky characteristics. This large, flat chile is chocolate brown in color and rather mild, rating a 2-3 on a heat scale of 1-10. The mulato, along with the ancho and pasilla negro, form the holy trinity of chiles used to prepare a traditional molé.
In Mexico there are more than 150 indigenous varieties of chiles with more than sixty varieties grown in Oaxaca and nowhere else.
These chiles are excellent in Mexican style soups, salsas, sauces and stews, but don't hesitate to try them in some American dishes to add a bit of zip. When using dried chiles, you can opt to toast them first for added flavor and re-hydrate them by soaking in hot tap water for about 20 minutes. Don't soak any longer or they can become bitter.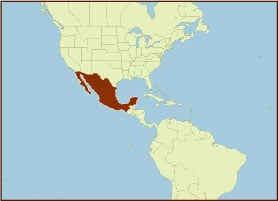 The Mulato chile originates in Mexico.
Dietary Information
Salt-Free
Sugar-Free
Gluten-Free
Nut-Free
Vegetarian
Vegan
MSG-Free
Dairy-Free
Garlic-Free
Onion-Free
Sweetener-Free
Black Pepper-Free
Corn-Free