Seasons of Spice: Summer Box
Celebrate the flavors of summer with this chef-curated spice collection.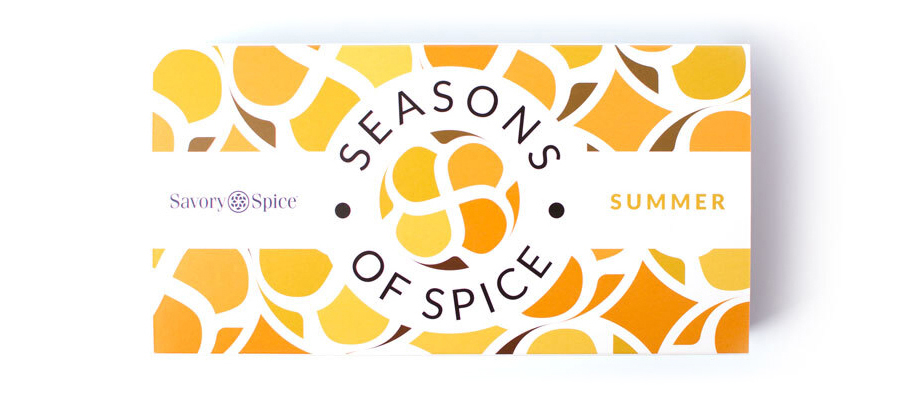 What's in this season's box?
Thin slices of tender pork get their smoky sweetness and gentle heat from sun-dried gochugaru chile flakes, while roasted garlic, onion, tomato, and nutty sesame seeds create a flavorful glaze.
Quick Uses: Try using this sweet and savory blend to turn your next farmers market haul into a batch of family-friendly kimchi.
Sweet citrus, ginger, and allspice will transport you to the sunny shores of the caribbean with every bite.
Quick Uses: Use 1 tsp. per pound as a rub on poultry, or sprinkle on pasta salad for a tropical twist.
Recipes:
This smoky, salty seasoning complements the best cuts of red meat with peppery and herbal notes.
Quick Uses: Perfect as a dry rub on grilled steaks or as a pop of smoky goodness in your next bowl of mac and cheese.
Recipes:
This umami seasoning is bittersweet, aromatic, earthy, and sweet-herbed with medium-low heat that's perfect for the whole family!
Quick Uses: Mix with oil and lime juice for a perfect fajita marinade or add to pizza sauce for a Mexican twist.
Recipes:
This vanilla bean sugar-based spice is warm and cinnamony with notes of citrus.
Quick Uses: Use Georgia Peach Spice to dress up your next fruit pie or as a sweet rub on grilled pork.
Recipes:
---