We're sorry, this product has been discontinued. We recommend trying this similar product:
Details
One of the most commonly grown chiles in Mexico, dried Guajillos are around 4-6 inches long and taper to a point. They have a deep, burnished red color and a shiny, smooth skin. Their flavor is slightly sweet and tangy and has a nice spicy finish. Though not too spicy, as they rate about a 3-4 on a heat scale of 1-10.
The word "guajillo" means "little gourd" in Spanish and refers to the shape of the chile.
Like other dried chiles, Guajillos can be toasted for added flavor and re-hydrated by soaking in hot tap water. Because their skin is thick and leathery, be sure to soak them a little longer, about 25-30 minutes. Guajillo chiles are great for enchilada sauces, salsa, soups and stews.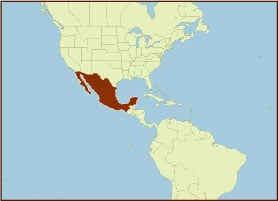 In Mexico this chile is second only to the ancho in common use.
Dietary Information
Salt-Free
Sugar-Free
Gluten-Free
Nut-Free
Vegetarian
Vegan
MSG-Free
Dairy-Free
Garlic-Free
Onion-Free
Sweetener-Free
Black Pepper-Free
Corn-Free
Flavor of Guajillo Chiles
These Mexican chiles are slightly sweet and tangy with medium low heat (3-4 on a scale of 1-10).
Uses of Guajillo Chiles
Toast for added flavor. Soak in hot tap water for 25-30 minutes to rehydrate. Add to enchilada sauces, salsas, soups, and stews. Try with chicken, pork, and beef.
Guajillo Chiles Recipe
For 5-6 T of mix: Toast 4 stemless chiles, 1 T cumin and coriander seeds, and 1/2 t caraway seeds until aromatic (2-4 minutes), stirring constantly. Grind then mix with 1 T paprika and 1 1/2 t salt and dried garlic.
---
Frequently Purchased with Guajillo Chiles