We're sorry, this product has been discontinued. We recommend trying this similar product:
Details
Native to Vietnam and still grown there exclusively, this cassia is thought by many to be the best. Cassia is what we here in the States commonly known as cinnamon. But in reality, "true" cinnamon is the bark of a cinnamon tree, whereas what we know as cinnamon is the bark of a cassia tree. We crack Saigon in small batches weekly to ensure freshness.
Cassia trees must grow for 20 to 30 years before they can be harvested.
The unmatched flavor of Vietnamese Saigon cassia is stronger and sweeter than your best store bought cinnamon. The bark is thicker and darker than Indonesian cassia, producing a rich dark brown cinnamon. These chips are perfect for flavoring drinks or for grinding your own fresh and potent cinnamon.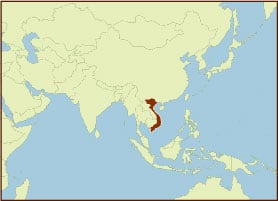 Vietnamese Saigon cassia is native to Vietnam and is still grown there exclusively.
Dietary Information
Salt-Free
Sugar-Free
Gluten-Free
Nut-Free
Vegetarian
Vegan
MSG-Free
Dairy-Free
Garlic-Free
Onion-Free
Sweetener-Free
Black Pepper-Free
Capsicum-Free
Corn-Free
Flavor of Saigon Cinnamon Chips
Made from cassia cinnamon bark, these chips have a bold sweet & spicy flavor and pair well with cardamom and ginger.
Uses of Saigon Cinnamon Chips
Perfect for grinding your own potent cinnamon or flavoring drinks. An essential addition to mulling spices.
Saigon Cinnamon Chips Recipe
For 4-5 T of mix: Blend 1 T cinnamon chips, 1 bay leaf, and 3 cloves with 1 1/2 T mustard seeds, 1 T peppercorns, 1 1/2 t dried ginger pieces, and coriander seeds, and 1 t allspice berries
---
Frequently Purchased with Saigon Cinnamon Chips
Saigon Cinnamon Chips Reviews