Select Size:
Medium Jar - $9.99
(Per Ounce Cost: $6.24)
1/2 Cup Bag - $8.99
Bag Size: 7" x 4.25"
(Per Ounce Cost: $6.66)
1 Cup Bag - $17.99
Bag Size: 7" x 4.25"
(Per Ounce Cost: $6.66)
Details
These green peppercorns from Mysore, India are true peppercorns that evolve from the plant family Piperaceae. A product of the black peppercorn, these are the unripe berries of the same vine that are picked before matured.
In Elizabethan times, pepper was sold by the individual grain and guards on the London docks had their pockets sewn up so they couldn't steal any.
Green peppercorns are the spiciest of all the peppercorns. They produce an immediate hot sensation that lingers for quite some time but is clean and fresh. You can use green peppercorns in place of black or white ones if you desire that extra kick.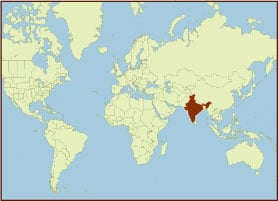 Our green peppercorns are from Mysore, India.
Dietary Information
Salt-Free
Sugar-Free
Gluten-Free
Nut-Free
Vegetarian
Vegan
MSG-Free
Dairy-Free
Garlic-Free
Onion-Free
Sweetener-Free
Capsicum-Free
Corn-Free
Flavor of Green Mysore Peppercorns
The spiciest of all peppercorns, these have a clean, fresh, lingering heat and pair well with most herbs and spices.
Uses of Green Mysore Peppercorns
Replace black pepper to add zest and heat. Grind in a peppermill. Add whole to stocks, stews, soups, and marinades. Try in both sweet and savory dishes.
Green Mysore Peppercorns Recipe
For 5 T of mix: Crack 1 T green peppercorns, white peppercorns, black peppercorns, and Szechwan peppercorns into an extra coarse powder and mix with 1 T kosher salt
---
Frequently Purchased with Green Mysore Peppercorns
Green Mysore Peppercorns Reviews