Hawaiian Red Gold Sea Salt
Select Size:
Medium Jar - $10.99
(Per Ounce Cost: $2.29)
1/2 Cup Bag - $9.99
Bag Size: 7" x 4.25"
(Per Ounce Cost: $2.22)
1 Cup Bag - $14.99
Bag Size: 7" x 4.25"
(Per Ounce Cost: $1.67)
Details
Hawaii Kai's Palm Island gourmet sea salts are a unique combination of taste, mineral content, intriguing varietals and affordability making them hard to compete with and certainly incomparable. Many specialty sea salts are mined from land deposits, not Palm Island. It begins as freshly harvested Pacific Ocean salt—with no additives, nothing artificial. It is then heated to remove impurities, as are the salts of many well-known brands such as Maldon and La Baleine. The next step in the process is what separates Hawaii Kai from all others. After many painstaking years of research they have developed an extraordinary mineral-rich tonic they call Ocean Essence™.
They carefully blend this pure, unaltered, super-concentrated fluid into the Pacific Ocean salt through a proprietary multi-step technology, thus restoring natural flavor complexities and trace minerals, which are lost in the heating process. This results in a marvelously sheen and crunchy textured salt that is second to none. This salt is called White Silver and is the basis to their Red Gold and Black Lava sea salts.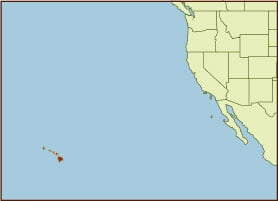 Hawaiian Red Alae Sea Salt is straight from the Hawaiian waters.
Dietary Information
Sugar-Free
Gluten-Free
Nut-Free
Vegetarian
Vegan
MSG-Free
Dairy-Free
Garlic-Free
Onion-Free
Sweetener-Free
Black Pepper-Free
Capsicum-Free
Corn-Free
Flavor of Hawaiian Red Gold Sea Salt
This mineral rich sea salt has a sheen appearance and crunchy texture and pairs well with most herbs and spices.
Uses of Hawaiian Red Gold Sea Salt
Season fish, potatoes, and chicken. Garnish savory and sweet dishes. Use less than you would standard salt.
---
Frequently Purchased with Hawaiian Red Gold Sea Salt
Hawaiian Red Gold Sea Salt Reviews