Select Size:
Medium Jar - $9.99
(Per Ounce Cost: $5.12)
1/2 Cup Bag - $8.99
Bag Size: 7" x 4.25"
(Per Ounce Cost: $5.29)
1 Cup Bag - $14.99
Bag Size: 7" x 4.25"
(Per Ounce Cost: $4.41)
Details
Our lemon peel or lemon zest contains a high percentage of essential oils which produces amazing flavor. The lemon peel is carefully removed, discarding any white pith that may lie beneath, and quickly dried to preserve the flavor. If using dried lemon peel in place of fresh lemon zest, use 1/3 of what the recipe calls for as it is three times stronger than fresh.
"Huge lemons, cut in slices, would sink like setting suns into the dusky sea, softly illuminating it with their radiating membranes, and its clear, smooth surface aquiver from the rising bitter essence." - Rainer Maria Rilke (1875-1926)
Once mainly used in baking, because of its high oil content lemon peel is now commonly used in recipes containing seafood, chicken, pork, vegetables, rice, marinades and dressings. Reconstitute if necessary by soaking in water for 15 to 20 minutes to produce a fresh lemon flavor.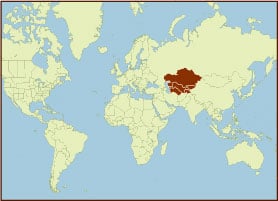 It it thought that lemon may be native in Central Asia.
Dietary Information
Salt-Free
Sugar-Free
Gluten-Free
Nut-Free
Vegetarian
Vegan
MSG-Free
Dairy-Free
Garlic-Free
Onion-Free
Sweetener-Free
Black Pepper-Free
Capsicum-Free
Corn-Free
Flavor of Minced Lemon Peel
This dried zest is bright and citrusy with bitter notes and pairs well with cloves, pepper, mint, and garlic.
Uses of Minced Lemon Peel
Try with seafood, chicken, rice, marinades, and dressings. When substituting for fresh zest, use 1/3 of the amount specified. Reconstitute by soaking in warm water for 15 to 20 minutes.
Minced Lemon Peel Recipe
For 4-5 T of mix: Blend 1 T lemon peel, thyme, and oregano with 2 t basil, 1 t rosemary, and 1/2 t cracked fennel seeds
---
Frequently Purchased with Minced Lemon Peel
Minced Lemon Peel Reviews