Select Size:
Medium Jar - $6.99
(Per Ounce Cost: $9.32)
1/2 Cup Bag - $4.99
Bag Size: 7" x 4.25"
(Per Ounce Cost: $7.12)
1 Cup Bag - $10.99
Bag Size: 7" x 4.25"
(Per Ounce Cost: $7.85)
Details
Summer savory is an herb that belongs to the mint family. It is the dark green, narrow leaves of a bush grown widely throughout Yugoslavia and the United States. Savory is one of the most versatile herbs and enhances almost every dish from soups, stews and bean dishes to succotash, cabbage and sauerkraut.
Because of the pepper shortage in World War II, Germans substituted savory for that peppery flavor and some still keep this tradition alive today.
Summer savory has a clean, piney fragrance and peppery flavor which is great for sparking up heavy stews and chowders. The Romans used savory even before pepper and it also was considered an aphrodisiac.
Spice Tips!
More Uses:
Garlic Bread: Sprinkle over buttered garlic bread in place of parsley to add color and mild spice.
Tomato Soup: Add to tomato soup for subtle peppery notes.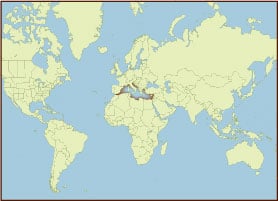 Savory originates from the Mediterranean.
Dietary Information
Salt-Free
Sugar-Free
Gluten-Free
Nut-Free
Vegetarian
Vegan
MSG-Free
Dairy-Free
Garlic-Free
Onion-Free
Sweetener-Free
Black Pepper-Free
Capsicum-Free
Corn-Free
Flavor of Summer Savory
This herb is peppery and piney and pairs well with basil, cumin, garlic, lavender, and thyme.
Uses of Summer Savory
Season soups, stews, and bean dishes. Add to succotash, cabbage, and sauerkraut. Try as an alternative to pepper.
Summer Savory Recipe
For 4-5 T of mix: Crack 1 T fennel seeds and mix with 1 T dried savory and thyme, 1 1/2 t dried cracked rosemary and lavender, 1 t dried marjoram and basil, and 1/2 t dried tarragon
---
Frequently Purchased with Summer Savory