Select Size:
Medium Jar - $6.99
(Per Ounce Cost: $3.33)
1/2 Cup Bag - $5.99
Bag Size: 7" x 4.25"
(Per Ounce Cost: $3.07)
1 Cup Bag - $9.99
Bag Size: 7" x 4.25"
(Per Ounce Cost: $2.56)
Details
These toasted seeds contain an even nuttier flavor than the untoasted white sesame seeds. Because the toasting process has released their full flavor, these are often used on a dish after its been cooked.
The Assyrians used sesame seeds as far back as 3,000 B.C.
Try sprinkling on bread fresh out of the oven or toss on salads to add some texture. These are also a great, cholesterol-free addition to trail mixes and granola blends. Due to their high oil content of about 50%, we recommend storing them in the freezer to increase shelf life.
Spice Tips!
These sightly nutty seeds are perfect for adding texture to sweet and savory dishes alike. Try with:
Hummus: Sprinkle over top before serving.
Stir Fry: Toss in at the end of cooking.
Banana Bread: Sprinkle over a loaf before baking.
Cookies: Roll balls of cookie dough in seeds before baking.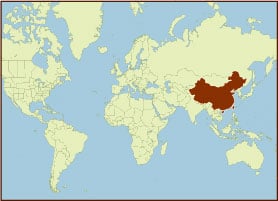 Althought the exact origin of sesame seeds is not known, the Chinese have been using them for the past 5,000 years.
Dietary Information
Salt-Free
Sugar-Free
Gluten-Free
Nut-Free
Vegetarian
Vegan
MSG-Free
Dairy-Free
Garlic-Free
Onion-Free
Sweetener-Free
Black Pepper-Free
Capsicum-Free
Corn-Free
Flavor of Toasted Sesame Seeds
These toasted, hulled white seeds have a nutty flavor and pair well with cardamom, cloves, coriander, and ginger.
Uses of Toasted Sesame Seeds
Add to candies, cookies, pastries, and trail mixes or granola blends. Sprinkle on salads, breads, and stir fries. Mix into dressings. Store in freezer to maintain freshness.
Toasted Sesame Seeds Recipe
For 5-6 T of mix: Grind 1/4 oz Thai chiles into a powder and mix with 2 T brown sugar, 1 T kosher salt, 2 t sweet smoked paprika and sesame seeds, 1 t dried minced green onion, pepper, and ginger, and 1/2 t dried garlic
---
Frequently Purchased with Toasted Sesame Seeds
Toasted Sesame Seeds Reviews