Select Size:
Medium Jar - $5.99
(Per Ounce Cost: $2.60)
1/2 Cup Bag - $4.99
Bag Size: 7" x 4.25"
(Per Ounce Cost: $2.27)
1 Cup Bag - $7.99
Bag Size: 7" x 4.25"
(Per Ounce Cost: $1.82)
Details
This cholesterol-free seed has a light, nutty flavor and is indigenous to Africa and Indonesia. It has become very popular in Middle Eastern cuisine, Chinese stir fries and Jewish breads and confectionaries. Try using sesame seeds to add flavor as well as texture to salads, dressings, cookies, breads and pastries.
The expression "open sesame" was inspired by sesame seeds and their habit of suddenly popping out of their seed pods when they're fully mature.
To release the oils and bring out a little more flavor, lightly toast the seeds in a dry pan briefly until the aroma is released. Due to their high oil content of about 50%, we recommend storing them in the freezer to increase shelf life.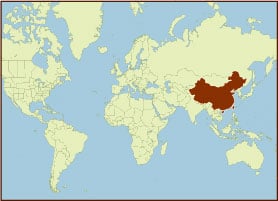 Althought the exact origin of sesame seeds is not known, the Chinese have been using them for the past 5,000 years.
Dietary Information
Salt-Free
Sugar-Free
Gluten-Free
Nut-Free
Vegetarian
Vegan
MSG-Free
Dairy-Free
Garlic-Free
Onion-Free
Sweetener-Free
Black Pepper-Free
Capsicum-Free
Corn-Free
Flavor of White Sesame Seeds
These hulled seeds have a light, nutty flavor and pair well with cardamom, cloves, coriander, and ginger.
Uses of White Sesame Seeds
Add to candies, cookies, pastries, and other sweets. Sprinkle on salads, breads, and stir fries. Mix into dressings. Dry roast lightly to bring out more flavor.
White Sesame Seeds Recipe
For 4 T of mix: Blend 2 T white and black sesame seeds
---
Frequently Purchased with White Sesame Seeds
White Sesame Seeds Reviews