Note: This item is not available for in-store pickup
Medium Jar - $17.55
(Per Ounce Cost: $11.32)
Details
Tasmania's native 'pepper' is also sometimes referred to as Mountain Pepper. These black berries are a succulent, hot berry with a crunchy seed cluster at their center. When eaten alone, the berries have a sweet taste at the beginning, followed by short-lasting intense heat. We think they are an interesting alternative to conventional black pepper although you should use a light hand—they are 10 times as hot!!
Tasmania's native 'pepper' is an attractive shrub that grows up to five meters high with dark green leaves and distinctive crimson young stems. It's found in cool wet habitats from sea level to alpine regions in Tasmania.
Use these berries to add a wild, natural and spicy taste to native foods such as emu burgers, flavored breads, pastas and pates, mustards and cheeses. They also can be used as a novel garnish or a spicy ingredient in soups and stews. Additionally, they contain a strong red dye which adds vibrant color to pale sauces and cheeses.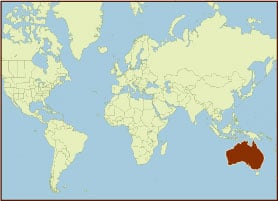 These pepper berries are native to Australia.
Dietary Information
Salt-Free
Sugar-Free
Gluten-Free
Nut-Free
Vegetarian
Vegan
MSG-Free
Dairy-Free
Garlic-Free
Onion-Free
Sweetener-Free
Black Pepper-Free
Capsicum-Free
Corn-Free
Flavor of Tasmanian Pepper Berries
These berries are sweet followed by an intense heat that is hotter than regular black pepper and pair well with most spices.
Uses of Tasmanian Pepper Berries
Add to soups, stews, and pickling brines. Replace black pepper, but use less as these are much hotter. Add red color to pale sauces, cheeses, and more.
Tasmanian Pepper Berries Recipe
For 6-7 T of mix: Grind 1 T oregano and 1 t pepper berries into coarse powder and mix with 4 T paprika, 1 t kosher salt, brown sugar, and dried onion, and 1/2 t dried garlic
---
Frequently Purchased with Tasmanian Pepper Berries
Tasmanian Pepper Berries Reviews