Select Size:
Medium Jar - $2.99
(Per Ounce Cost: $7.48)
1/2 Cup Bag - $1.99
Bag Size: 7" x 4.25"
(Per Ounce Cost: $4.98)
1 Cup Bag - $2.99
Bag Size: 7" x 4.25"
(Per Ounce Cost: $3.74)
Details
Marjoram is indigenous to France and the United States and comes from a low growing plant in the mint family. Having grayish green leaves of similar shape, it is often confused with oregano, but by no means is it the same.
Greeks and Romans believed that if marjoram grew on your grave, you would experience eternal happiness.
Marjoram has a delicate, sweet, pleasant flavor with a slightly bitter undertone and is used as a flavoring for many meat dishes. Try marjoram in lamb, beef and veal dishes paired with parsley, dill, basil and thyme. Great in eggs, tomato based soups and sauces.
Spice Tips!
More Uses:
Roasted Chicken: Add a dash of Marjoram to chicken thighs brushed with olive oil and seasoned with salt and pepper for delicate sweetness.
Cauliflower: Toss with steamed cauliflower, garlic, and butter for an easy side dish.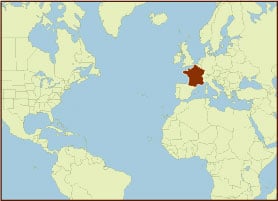 Marjoram is indigenous to France.
Dietary Information
Salt-Free
Sugar-Free
Gluten-Free
Nut-Free
Vegetarian
Vegan
MSG-Free
Dairy-Free
Garlic-Free
Onion-Free
Sweetener-Free
Black Pepper-Free
Capsicum-Free
Corn-Free
Flavor of Marjoram
This delicate, sweet herb has bitter notes and pairs well with basil, cumin, paprika, rosemary, and sumac.
Uses of Marjoram
Season poultry, fish, soups and stews. Try with eggs, tomato based sauces, and salad dressings. When substituting dry herbs for fresh, use 1/3 of the amount specified.
Marjoram Recipe
For 4-5 T of mix: Blend 1 T dried marjoram, basil, oregano, and thyme with 1 1/2 t dried cracked rosemary
---
Frequently Purchased with Marjoram