French Fleur de Sel Sea Salt
French sea salt is known as the very finest. Sea salt in France is still hand-harvested in the traditional way, by drying seawater in shallow pools. As the water evaporates, crystals begin to form. If wind, sun and temperature conditions are right, bright white crystals will form on the surface. This Fleur de Sel, the flower of the salt, must be harvested quickly before it precipitates back into the water.

Notice: Undefined variable: description2 in /var/www/live/sitefiles/mercury/cart/display/elements/2021/descriptions.php on line 9
xxx
Read More
Fleur de Sel contains a high concentration of minerals, has premium flavor, and is valued for its texture. Because of this delicate texture and crunch, Fleur de Sel should be used for finishing dishes rather than during the cooking process. To use as a finishing salt, place in a bowl or salt cellar and sprinkle on fish, eggs, pasta, meats and more.
Select size:

Select Quantity
Dietary Information
Sugar-Free
Gluten-Free
Nut-Free
Vegetarian
Vegan
MSG-Free
Dairy-Free
Garlic-Free
Onion-Free
Sweetener-Free
Black Pepper-Free
Capsicum-Free
Corn-Free
---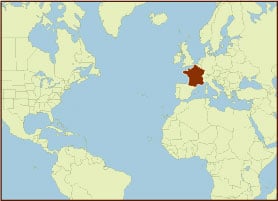 This salt is produced in France.
Flavor of French Fleur de Sel Sea Salt
This sea salt, known as the finest available, has premium flavor with a delicate texture and crunch.
Uses of French Fleur de Sel Sea Salt
Sprinkle as a finisher on many savory and sweet dishes including fish, eggs, pastas, meats, cookies, and more.
French Fleur de Sel Sea Salt Recipe
For 5-6 T of mix: Blend 4 T fleur de sel with 1 t cracked fennel, savory, and thyme, 1/2 t rosemary and lavender, 1/4 t marjoram and basil, and 1/8 t tarragon
---
French Fleur de Sel Sea Salt Reviews